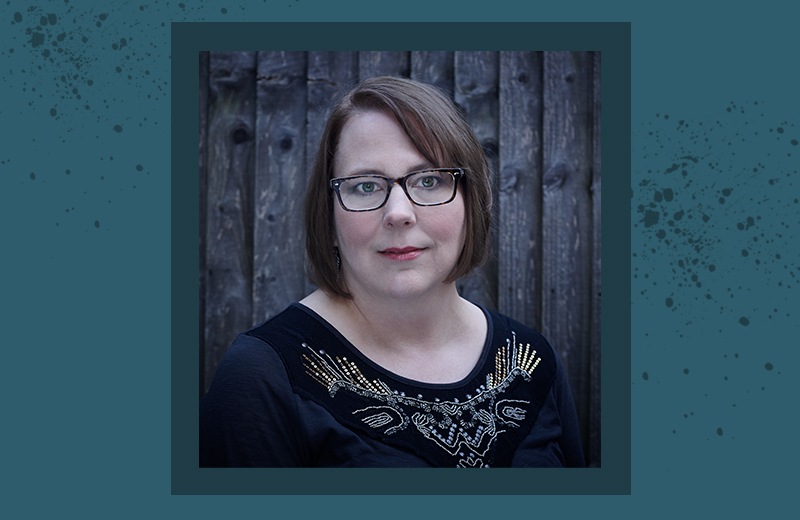 Teri Terry, author of the bestselling Slated trilogy, tells us why she decided to write her latest book Fated …
My tenth book, Fated, is out in the UK NOW!
I'm so excited to be talking about it at last, but it's impossible without going back and forth in time …
My first book was Slated, book 1 of the Slated trilogy.
Slated is Kyla's story.
When it begins she is in hospital, her memory has been wiped and she's about to start a new life with a new family. She's told she was a criminal and she's been given a second chance, for which she should be grateful. But there's something different about Kyla: traces of memory are coming back in her dreams, at a time when being different is dangerous. People are going missing around her and she has to work out who she is and what has happened to her before it is too late.
When Slated begins it is 2054.
The back story to the trilogy is that the UK has left the EU, closed borders and become isolationist. Underage students were blamed for widespread chaos and rioting that followed. Imprisonment and executions were replaced by Slating – wiping their memories, like what was done to Kyla.
Back in the real world, the UK seems poised to leave the EU. During the build-up to the vote and then the results, I kept having this uneasy feeling that things I'd written were coming true. I became increasingly obsessed with wanting to know how the world in Slated came to be – to write a prequel to the story. How did things go so very wrong after the UK left the EU? How fragile is our democracy?
Fated is set just a few years in the future – a generation earlier than Slated. Three teens are at a crossroads in their lives at a time when the whole country seems to be disintegrating into violence and chaos.
Sam is the privileged daughter of the Deputy Prime Minister. Ava is a scholarship girl with a European mum who was forced to leave the UK before the borders closed, and a dad who lost his university job and drives a taxi to support them.  And then there is Lucas: his journalist mum says some things the government doesn't like, and disappears. When their paths intersect, their decisions and actions – or inactions – could change the world …