Discover the Zodiac signs of Kaz and his crew! #Grishaverse
Have you ever wondered what the zodiac signs of your favourite Six of Crows characters are? Well, we're here to help!
Just like you, we're missing the Grishaverse gracing our screens in Netflix's Shadow and Bone and have been re-reading our Collector's Editions as a substitute. Did you know that this edition of Crooked Kingdom not only has gorgeous character artwork, but also their zodiac signs? Here's what we've learnt from their sun placements:
What better way to kick off than with Nina Zenik, our beloved Heartrender? Nina's birthday falls between 23rd July and 22nd August, and it makes perfect sense that she's a fire sign! Nina is a big personality who loves to stand out and has a real compasionate side. Her unofficial motto is "Be kind, kick ass, eat waffles" and we couldn't agree more.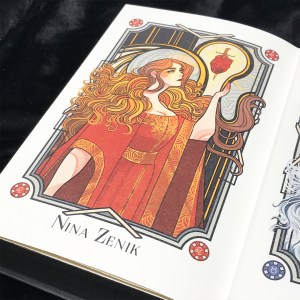 By contrast, Matthias Helvar is a Taurus. A fixed sign who doesn't like change – it's suddenly making sense why it took Matthias so long to accept that Grisha aren't always the bad guys. Valuing security and honesty above all else, Tauruses are also prone to anger when provoked. No wonder Jarl Brum wanted to keep Matthias in the drüskelle fold.
Kuwei Yul-Bo may have been forced to dedicate himself to his father's work with jurda parem (and making sure it didn't end up in the wrong hands), but at his heart, he's a passionate Inferni. Another fire sign, Kuwei is a gifted thinker and fighter, and more than a little unpredictable. He brings that brilliant chaotic Aries energy to the Crows.
Wylan's loyalty, perfectionism, and kindness are why you should always have a Virgo on your side—not to mention their tendency to stay quiet and leave the bragging to other signs. They have high standards, which can make them critical, but also means they're willing to see a plan through to the end. Exactly the traits that make Wylan the Crows' secret weapon. Plus, it's Virgo season right now!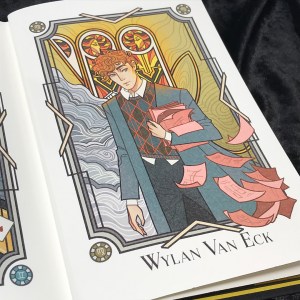 The top traits of our favourite sharpshooter, Jesper Fahey, are his charisma, humour and playfulness. Any guesses? He's a Gemini! Geminis are curious with lots of different passions and are complete social butterflies, which fits Jesper perfectly. He might be easily distracted, but that's what comes with being ruled by Mercury! Unfortunately, we have no news on Milo's zodiac sign just yet…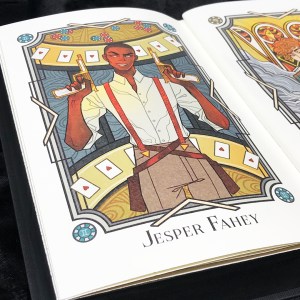 It's pretty clear that Kaz is Jesper's opposite. A stoic leader always thinking ten steps ahead, Kaz Brekker could only be a Capricorn. Motivated by duty (or revenge, in Kaz's case), Capricorns are the ultimate workers. Responsible, dedicated and ambitious, Kaz knows how to hustle to get what he wants, even if that does mean a bit of trickery and theft along the way.
Last but not least is our inimitable Inej Ghafa. It takes a really considerate sign to tolerate Kaz's hard edges, but Cancers are intuitive, compassionate and caring. A water sign, Inej is highly sensitive to her environment, which only helps her acrobatic skills, and attracts loyalty from others. Despite this, the Wraith could strike at any moment… crabs are known for their pincers!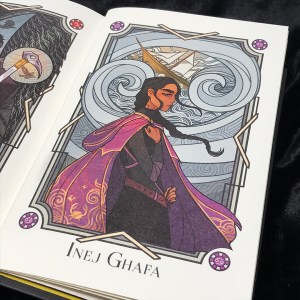 Want to know more about the Crows? These stunning Collector's Editions, complete with zodiac signs, are available here! Or, even better, shop the entire Grishaverse series here.