Bex Hogan's Top Five Fantasy Films Based on Books
Bex Hogan, author of the brilliant Isles of Storm and Sorrow fantasy series, which includes Venom (out now!) talks us through her top five fantasty films based on books.
There's possibly never been a more necessary time to want to escape reality and lose yourself in another world. Here are some of my favourite places to disappear to!
Middle Earth – The Lord of the Rings.
If you have nine hours spare, there's no better place to lose yourself than joining Frodo and the gang on their quest to save Middle Earth. The horse lords of Rohan are a particular favourite of mine, and I would love to raid Arwen's closet and steal all her dresses. But let's be honest, they wouldn't fit because I wouldn't be an elf. I would totally be a hobbit.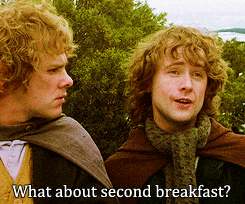 Narnia – The Lion, The Witch & the Wardrobe.
Come on, admit it, how many of us climbed into our wardrobes as kids and were heartbroken when all that awaited us was a musty smell and absolutely not an enchanted forest? I mean, yes, there's a wicked witch who wants to ruin everyone's Christmassy fun, but she's so badass I kind of found myself rooting for her. Just me?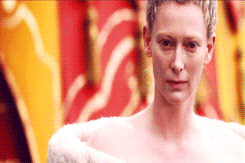 Fantasia – The Neverending Story.
Oh, this film. To date, nothing has made me sob more uncontrollably than that scene in the Swamp of Sadness. But despite the heartbreak, I adore Fantasia. I wanted a racing snail, a sleepy bat, but I would have traded everything for my very own luck dragon.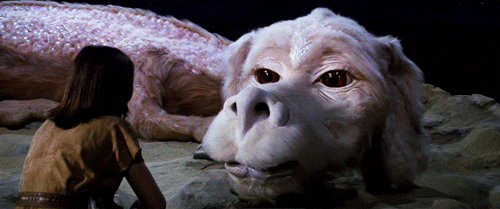 Stormhold – Stardust.
While most of these favourites were established fairly early in my life, either from film or book, this one is a far more recent addition, but it was love at first viewing. Power-hungry brothers, heart-eating witches and a fallen star? Wrapped up with a humorous, dark bow? Yes please!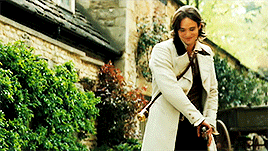 1.Guilder & Florin – The Princess Bride.
There can have been no doubt that this film would make the top of my list. It makes the top of any list I can feasibly squeeze it on to. As the grandfather himself says, this story has everything. 'Fencing, fighting, torture, revenge, giants, monsters, chases, escapes, true love, miracles…' A modern fairy tale with perfect comedy, it's been my go-to comfort film since I saw it as a child, and if you haven't ever seen it, stop what you're doing and go watch it right now!
What great film recommendations – thanks Bex!
What do you think of Bex's suggestions? Let us know on Twitter @teambkmrk and @bexhogan