Read With Pride: Heartstopper Readathon
This week in our #ReadwithPride campaign we're celebrating all things Heartstopper with a readathon! Any excuse to get cosy and hang out with Nick, Charlie and the gang, right?
Starting on Tuesday 7th July until Thursday 9th July we'll be settling in for reading sprints of Volumes One, Two and Three, plus a bonus session of colouring over the weekend!
To take part, just grab your copies of Heartstopper, find yourself a comfy spot and start reading! You can follow our sprint schedule outlined below or read for as long (or as little) as you like.
We'll be tweeting along, sharing our reactions and how much we LOVE this series – so make sure you join in the fun @teambkmrk too!
More details below:
Heartstopper Volume One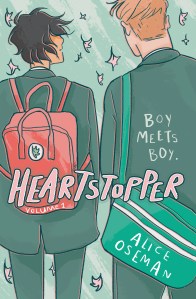 FIRST SPRINT
Tuesday 7th July – 10am – 12pm
SECOND SPRINT
Tuesday 7th July – 6pm – 7pm
Heartstopper Volume Two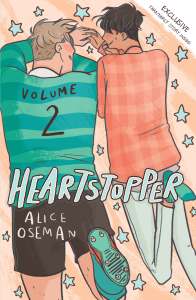 FIRST SPRINT
Wednesday 8th July – 10am – 12pm
SECOND SPRINT
Wednesday 8th July – 6pm – 7pm
Heartstopper Volume Three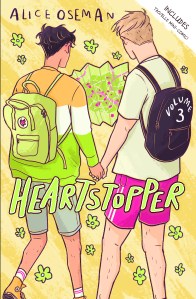 FIRST SPRINT
Thursday 9th July – 10am – 12pm
SECOND SPRINT
Thursday 9th July – 6pm – 7pm
The Heartstopper Colouring Book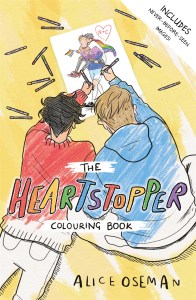 Friday 10th July
FIRST SPRINT – 10am – 12pm
SECOND SPRINT – 6pm – 7pm
Saturday 11th July
THIRD SPRINT – 10am – 12pm
FOURTH SPRINT – 2pm – 4pm
FIFTH SPRINT – 6pm – 7pm
Sunday 12th July
SIXTH SPRINT – 10am – 12pm
SEVENTH  SPRINT – 2pm – 4pm
EIGTH SPRINT – 6pm – 7pm
To find out more about our #ReadwithPride campaign, visit: bkmrk.co.uk/readwithpride