Quickfire Q&A… with Mark Illis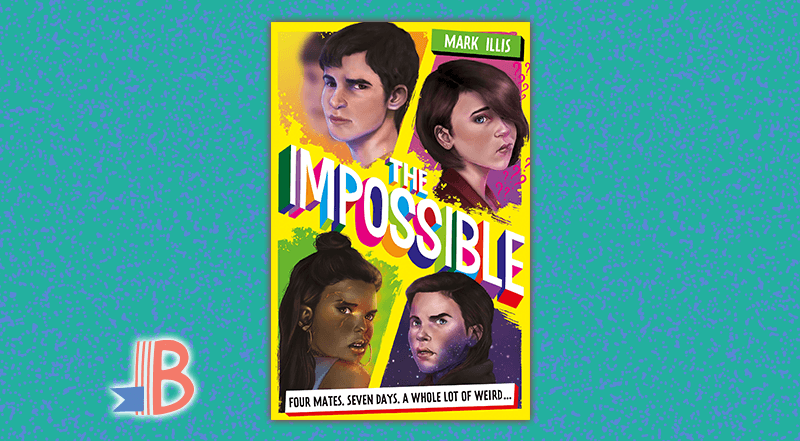 We asked Mark Illis, author of The Impossible, some of our quick fire questions!
When I was 5 years old I wanted to be … an astronaut. Or a penguin. Or a penguin astronaut.
My favourite chocolate bar… Sometimes I'm in a Flake mood, sometimes it's Green and Black's 72% cocoa, but now and then only a Toblerone will do.
The last time I went to the cinema… I saw Guardians of the Galaxy 2. I enjoyed it, but thought they forgot to have a story until about halfway through.
The thing I could never give up… Reading.
If you could go back to any time in history… I'd go to Gaul in Roman times to live in Asterix and Obelix's village.
The book I've read the most times… I don't think I've read any book more than twice. Rather than read one book lots of times, I tend to read lots of books once each!
The book I always recommend to others… The Graveyard Book, by Neil Gaiman. Scary, funny, strange and touching and also a proper page-turner.
The one piece of advice I would give my teenage self… To be more confident. And if you can't be more confident, fake it!
The best invention ever… The printing press. But I also like trees. Do trees count as an invention?
The Hogwarts house I belong to is… Ravenclaw, with a thin vein of Slytherin. Except actually, it's probably Hufflepuff. And why not? Cedric was Hufflepuff, and he was OK.
The best thing about being a writer… is the fact that you're sitting in a room making stuff up for a living. I mean, that's ridiculous.
Thanks so much to Mark Illis for his awesome answers and thank you to you guys for reading.
If you want to find out more about Mark's upcoming novel, then you can find out more here. And don't forget to check out Mark's website: www.markillis.co.uk
Tagged: