Juno Dawson: Why I Wrote Meat Market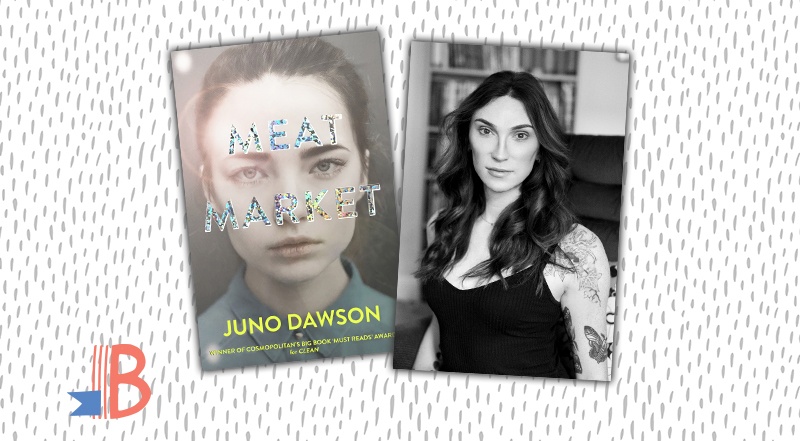 Read Juno Dawson's letter to readers about what inspired her to write her latest novel, Meat Market.
Thank you for reading MEAT MARKET. I hope you enjoy it. For me, it was a tough book to write, but I'm phenomenally proud of the finished result.
Having worked on the fringes of the fashion industry as a journalist and occasional model, I started to realise there was a problem. The very young girls who are the – often nameless – faces and bodies of the global fashion industry are not always treated very well by photographers, their agents and designers. For every top-flight supermodel you can name, there are countless anonymous girls being shipped around the world. It is a lonely existence and one in which teenage girls are uniquely vulnerable. Yes, it can be fun, exciting and glamorous and there is money to be made, but the girls are often all alone, overseas, and surrounded by people who are – whether they realise it or not – willing to take advantage of this vulnerability.
I have wanted to write a story about the dark side of the fashion industry for years. I vividly imagined a young ugly duckling being scouted while I was queuing at a theme park and it grew from there. I spoke to models, bookers, photographers and magazine editors. I spent two years in their world. This is the most research I've ever done on a novel and that's because there is something truly seductive about fashion. I was drawn in, spellbound. I found myself thinking I could fit into sample sizes, be more beautiful, if I too starved myself. It's oddly contagious.
I'll be honest: I almost abandoned this novel. As I approached a particularly harrowing scene, I found I couldn't put Jana through it. I'd come to like her and didn't want her to suffer. I think all women have experienced something very similar to what happens in that pivotal scene. I have, and I didn't want to relive it as Jana.
But then the Harvey Weinstein scandal broke. And #MeToo. And #TimesUp. And then Cameron Russell's #MyJobShouldNotIncludeAbuse campaign directly calling out predators in the fashion industry. I realised that MEAT MARKET is part of a much bigger feminist conversation. Right now, I truly believe we are living through a monumental cultural shift.
I don't want to be a hypocrite. I love fashion, I love fashion magazines, but I also feel guilty about that. I wish fashion didn't have to be a 'guilty pleasure'. Imagery of girls surrounds us. It's hypersexualised and presents a skewed image of the female body. Globally, female workers make up a huge percentage of garment industry workers so fashion is a feminist issue, whether we like it or not. I want MEAT MARKET to go beyond just telling Jana's story. I want to be part of the revolution. I hope you can join me on that mission.
With love,
Juno Dawson
Meat Market is available to buy now. Find out more here.