Heartstopper Colouring Sheets
Take a break from your screen, find a moment of calm, dig out your colouring pencils and try out these adorable Heartstopper colouring sheets – the perfect way to take a much-needed break and get creative.
Which one is your favourite? Share your finished pieces with us on Twitter and Instragram @teambkmrk and @aliceoseman!
Kiss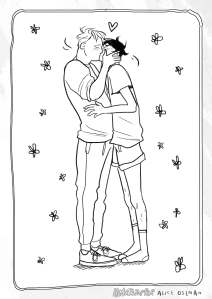 Download The Kiss colouring sheet
Relaxing Evening

Download the Relaxing Evening colouring sheet
The Gang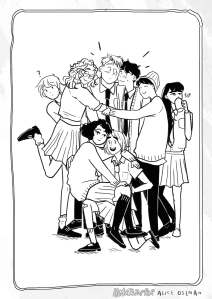 Download The Gang colouring sheet.
Tara and Darcy
Download the Tara and Darcy colouring sheet.
Travelling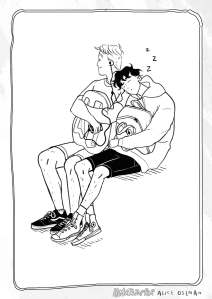 Download the Travelling colouring sheet.
Reading