Why we're obsessed with THE DEATHLESS GIRLS
BKMRK HQ is abuzz with love for The Deathless Girls by Kiran Millwood Hargrave, so we asked some of our team members why they're so obsessed… and thought we'd find out who their favourite vampires are while we were at it!
The Deathless Girls is poetic, disturbing, addictive. I found it so difficult to put this book down once Lil opened her mouth: she's a wonder of a narrator. With a thumping pace and characters you're rooting for, what more could you ask for?
Favourite vampire: Cheesy but probably Damon from The Vampire Diaries!
– Helen, Production Controller
---
The concept had me hooked before I'd even opened the book, but it was the enthralling story of the twins, and the beautiful way Kiran tells it, that kept me gripped until the last page. It's not often a book stays with me for so long, but there are scenes in The Deathless Girls that are still vivid in my imagination, probably because they broke my heart. I've recommended it to everyone I know.
Favourite vampire: It's a toss-up between Spike from Buffy and Selene from Underworld... but I'll go with Spike!
– Jen, UK Sales
---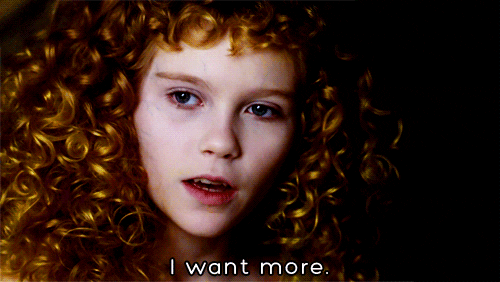 I am basically just obsessed with everything Kiran writes! While the story may be full of darkness and peril, you feel instantly safe when reading it – safe in the hands of a masterful writer who takes you through every moment of the plot with some of the most exquisite writing you'll ever come across. Oh, and total bonus that it also happens to include some of my favourite things: sister relationships, F/F romances, and a vampire or two!
Favourite vampire: Tough, but I'll go for Claudia in Interview With The Vampire – I'll never forget watching this as a child and being delightfully creeped out by Kirsten Dunst
– Naomi, Marketing
Gothic literature – and Dracula in particular – was my go-to as an emo teen. So I was very eager to read The Deathless Girls, especially when I found out it would be written by Kiran Millwood Hargrave! The Deathless Girls absolutely met my expectations, perfectly recreating the gothic atmosphere of the original while incorporating so much more, making it feel fresh with something new to say, instead of a straight retelling. Plus there's forbidden romance, who doesn't love that?!
Favourite vampire: Tough to choose a favourite. Probably Eli from the Swedish version of Let the Right One In, followed closely by Nicholas Cage in Vampire's Kiss – that film kills me every time!
– Jemimah, International Sales
---
I LOVED The Deathless Girls and I was immediately draw in to the sinister world that Lil and Kizzy find themselves in. Kiran writes like a dream and her words twist and shape the world she has created pulling the reader in and captivating them entirely. I raced through The Deathless Girls, desperate to know what would happen but trying to savour every word. It was so interesting to see a classic tale from another pair of eyes and I can't wait to see what Kiran does next.
Favourite vampire: It has to be Marceline the Vampire Queen from Adventure Time
– Lizz, Publicity
---
Quite simply, I loved The Deathless Girls because it is EVERYTHING you want in a YA fantasy novel: gothic, dark AND it has vampires!
Favourite vampire: Caroline Forbes from The Vampire Diaries
– Tash, Marketing
---
The Deathless Girls is available now in hardback and ebook. Don't forget you can get your exclusive signed, sprayed edge edition from Waterstones while stocks last!