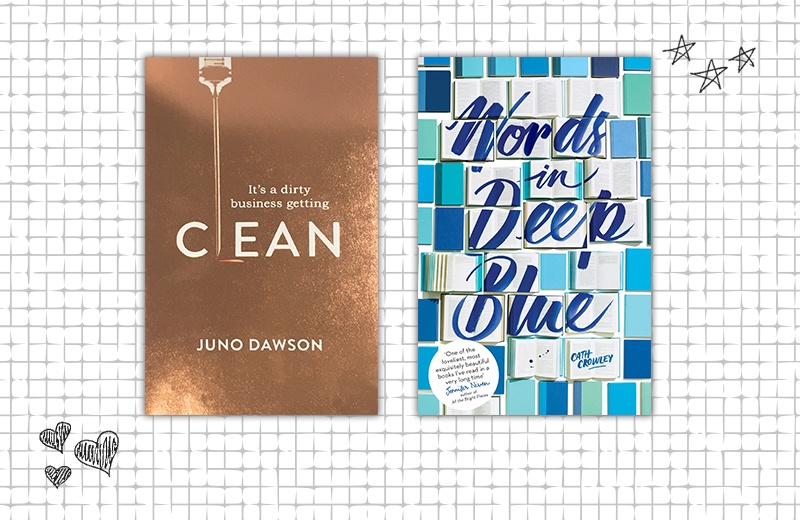 We have two BEAUTIFUL books coming this April.
They are both very different but equally as compelling and heartbreaking …
APRIL
Clean by Juno Dawson (5th April 2018)
A razor-sharp, adrenaline rush of a novel from award-winning author Juno Dawson, Clean is Gossip Girl meets Girl, Interrupted.
In it, socialite Lexi finds herself at rock bottom after a heroin overdose, and shipped off to an exclusive rehab facility. There, she meets a group of unlikely friends who might just help her find herself.
Oh and yes, your eyes do not deceive you: that is a ROSE. GOLD. COVER.
Words in Deep Blue by Cath Crowley (5th April 2018)
Sometimes love is written in the margins … A love story for everyone who loves books (AKA EVERYONE at BKMRK). Warning: you will need tissues. We cried our eyes out!
Jennifer Niven, author of All The Bright Places said that this was 'one of the loveliest, most exquisitely beautiful books I've read in a very long time … I didn't just read the pages, I lived in them.'
If that doesn't send this book shooting to the top of your tbr pile we don't know what will!