FRIDAY FACE-OFF: Best Book-related Gift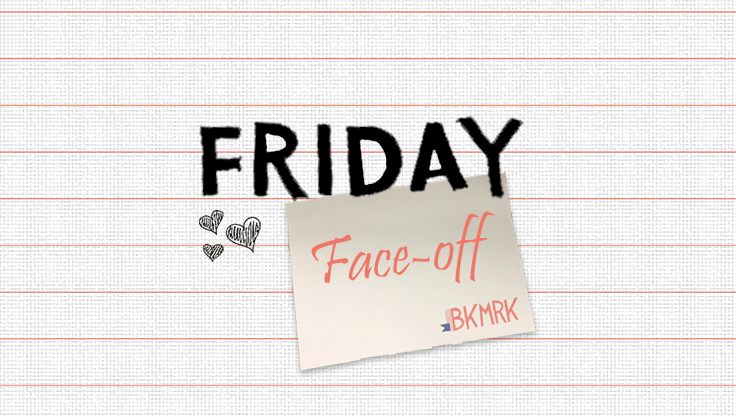 WE CAN NOW OFFICIALLY TALK ABOUT CHRISTMAS WITHOUT ALL OF THE HATERS WE'RE SO HAPPY HOORAY.
And to celebrate this MOMENTOUS news we're doing a Friday Face-Off about it because we're now in the Christmas spirit.
So, this week's Friday Face-Off is: What is the best book-related gift?
Here are our thoughts below:
Emily's pick:
I'm definitely going with bookshelves – an old boyfriend bought and assembled a bookcase for me so that my books didn't have to live in stacks on the floor anymore. Superb present and quite romantic. I was a big fan of this gesture!
Tash's pick:
A book voucher – because that way someone gets the gift of choosing their own book and you don't have to worry over the number of choices of what to get them!
Sarah's pick:
I love a literary themed print – I have a Roald Dahl quote and a Hogsmeade poster framed on my bedroom wall and I love them.
Chloe's pick:
I actually bought myself a present once (strong independent women say WHAAAT) that was a literary map of London where the places are named after fictional areas and includes a children's literature district (cute). It's one of my favourite things I own – check it out here.
Steph's pick:
I've got to go with a simple classic and say a bookmark. You can get some amazing ones made from wood or leather, and even have them engraved as a keepsake. I have two which I treasure –a wooden bookmark from my best friend which is engraved with 'Amazing Bridesmaid' and the date of her wedding, and another bought by my boyfriend in Florence with sits on the corner of the page. It's decorated with Florentine hand-printed paper and just says 'Here is where I fell asleep' …
What do you think is the best book-related gift? Tell us on our social channels using the hashtag #BKMRKFaceOff