Book-marker or page-folder?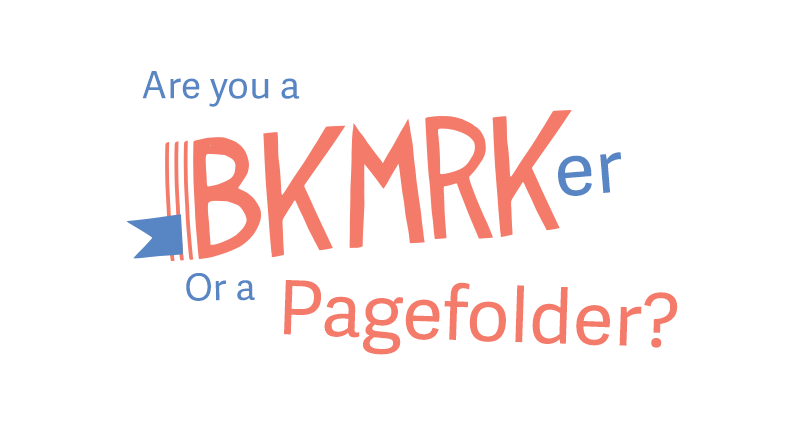 The ultimate controversy.
The most common and rather divisive controversy of our age is whether you should add milk before or after the removal of the tea bag. It's one that has divided many for years and has caused more family and colleague rows than a game of Monopoly.
But, we think we may have found a contender in the book world. Another very divisive controversy: Should you use a bookmark or can you fold pages when you read a book?
There are some who on hearing that you fold the corners of a book will gasp in a rather melodramatic way and mock fainting. Others will simply shrug. On the other hand, there are some who are not fans of bookmarks – they lose them, they always fall out, they never have enough for the number of books they're reading in one go.
So, in order to settle this important argument, we decided to ask a number of our colleagues and to list the pros and cons of both.
Pros to a Bookmark
It doesn't damage the book – probably the most important point for anti-book-damagers. Bookmarks, and the main reason why they were invented, keep the place in your book without making a mark on your copy.
They can be cute – I know we should never judge a book by its cover, but we can judge a bookmark. The cuter and more chic the better. Bonus points for jazzy shapes and book quotes on the front.
They're good for marketers – we LOVE producing Bookmarks. They're a great marketing tool to get a book brand or info about the book out there and they can also be very cheap to produce.
They're a good gift for booklovers – don't want to get someone just another book? Then opt for a bookmark… I mean, they're a lot cheaper.
Pros for page folding
It's quicker and easier – you don't have to remember a bookmark, remember where you last put it. You don't have to use a scabby piece of paper that you found at the bottom of your bag.
It makes your book look well read – some might consider this is a negative, but if a book looks well-read then it's done its main objective – it has been read and taken to places and enjoyed. Having perfect books is great, but it can just look like you've never touched them.
You can actually save exactly where you ended a lot more easily – by folding the page up to the exact line you finished at, it's quicker for you to take off reading than trying to skim through exactly where you got up to.
So, which are you – a bookmarker or a page folder? Let us know on our social media – @teambkmrk.